Is Everyman Ghillie Services a holiday company?
No. Companies which offer fishing holiday packages book anglers onto certain waters on certain dates and into certain accommodation because that is the arrangement that they have.
Everyman Ghillie Services spends time with you on any water that you choose to fish in Scotland.
This means EGS travels to where you are fishing, from Caithness to Dumfiesshire (have motorhome – will travel) on dates you choose and fits in with your arrangements.
EGS is more than happy to offer suggestions as to where and when you might fish, but leaves the final arrangements for your holiday up to you.
YOU BOOK – WE TRAVEL – YOU FISH!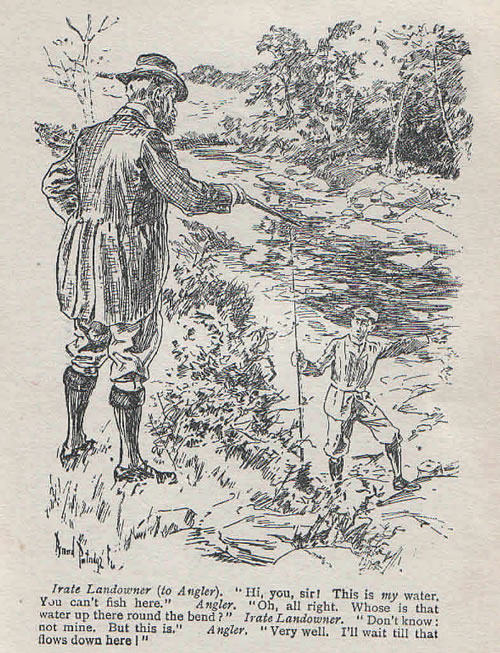 Booking Fishing
There is no free salmon fishing in Scotland. Possibly there is the odd grey-area exception hallowed by time and tradition, but to all intents and purposes the right to salmon fish is owned by somebody and you will need to pay them for the right to fish.
The right to fish tends to be in the hands of:
*OWNERS
*ANGLING CLUBS or ASSOCIATIONS
OWNERS: On the whole this means an Estate. The Estate will generally let its fishing together with accommodation to a certain number of rods for a week. This is a nice, tidy arrangement for them.
They usually let this 'package' themselves through their Estate Office and/or through an agent. It may be difficult to get just a day or twos fishing this way unless the Estate has a cancellation when a last minute opportunity can arrive. It is always worth asking.
FISHING CLUBS AND ASSOCIATIONS: These have bought or rent the right to fish and sell the fishing to members (by the season) and visitors (usually by the day or week).
You may ALSO find fishing is available via
*A hotel – preference is usually given to guests.
*The local fishing tackle shop
*A Guide
*An agent specialising in sporting lets.
IF you are new to all this, you might get a feel for it by visiting the following websites:
*AN ESTATE – Lethen Estate on the River Findhorn www.lethenestate.co.uk
*A FISHING CLUB – Grantown on Spey Angling Association on the River Spey www.speyfishing-grantown.co.uk
*A HOTEL WITH FISHING – Oykel Bridge Hotel on the River Oykel www.oykelbridge.com
*AN EXCELLENT HOTEL BY THE RIVER DON WHICH DOES NOT HAVE FISHING BUT WHICH HAS CONTACTS www.kildrummyinn.co.uk
*FISHING TACKLE SHOP – www.turriff_tackle_and_trophies.htm
*AN AGENT- www.struttandparker.co.uk
The following are also very helpful:
*Book: The Rivers and Lochs of Scotland by Bruce Sandison published by Merlin Unwin
*www.fishpal.com
*www.fishinginuk.co.uk
*Scottish Tourist Board www.visitscotland.com or phone 0845 2255121
*Advertisments for fishing in Trout and Salmon Magazine
*Word of mouth.
'At the altar I little realised I was pledged to love, honour & obey three outboard motors, the ways of the river, the whims of the tide and the wiles of the fish, as well as the man of my choice.'

Beatrice Cook